Mission Statement & School Charter
Rights Respecting News
The Children's Commissioner for Northern Ireland (Koulla Yiasouma) visited...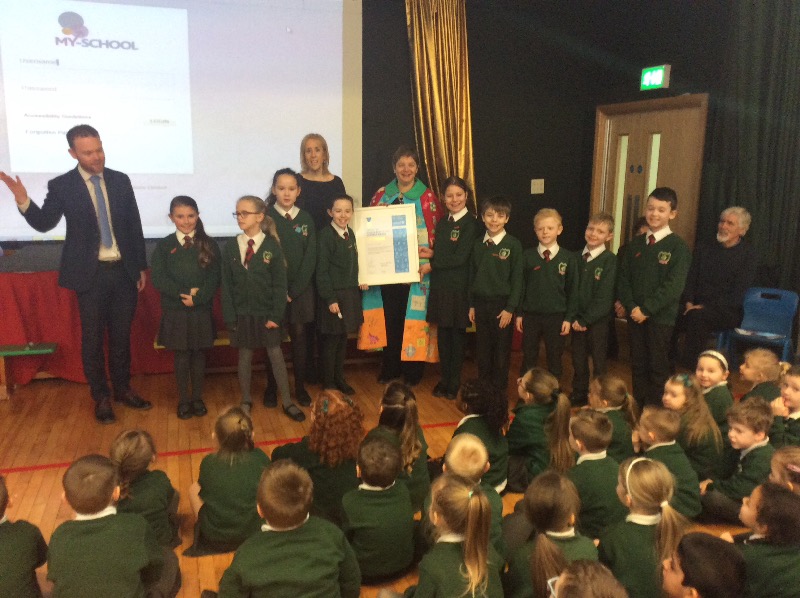 Our School Charter
To help our children access their Rights under the UN Convention on the Rights of the Child we have negotiated and agreed a School Charter as follows:
For a safe and happy school we are expected to...
Arrive to school on time;
Be truthful, well-mannered and kind;
Take pride in our school building;
Walk sensibly & quietly in the corridors;
Keep our school litter free;
Set a good example to others;
Line up quickly & quietly
Ashgrove PS is a UNICEF GOLD STANDARD Rights Respecting School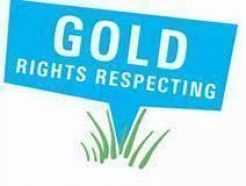 Our Mission Statement...
Our Mission Statement in Ashgrove Primary is...
"Learning, Caring, Growing Stronger Together".
This highlights the academic and pastoral success all pupils in our school can experience and the high standards we as adults in school strive to maintain every day. Our pupils will experience success in an environment which is nurturing, inclusive, safe and secure. We pride ourselves on the very highest standards and expectations.
Some quotes from our recent ETI inspection report can be found on the homepage of our website. The report highlights we are working effectively to realise our Mission Statement.
Ashgrove Primary promotes the United Nations Convention on the Rights of the Child. The following articles underline our Vision and Mission Statement;
Article 3
"The best interests of the child must be a top priority in all our actions."
Article 29
"Education must develop every child's personality, talents and abilities to the full. It must encourage the child's respect for human rights, as well as respect for their parents, their own and other cultures and the environment."
"The standards the children attain are high"
ETI 2016